It was 55 degrees and sunny today! I cannot believe the weather lately. Crazy!
Today in class we created

butterfly life cycle posters

based on the book, The Very Hungry Caterpillar, by Eric Carle. This was a great way to discuss story sequencing and get some science in too!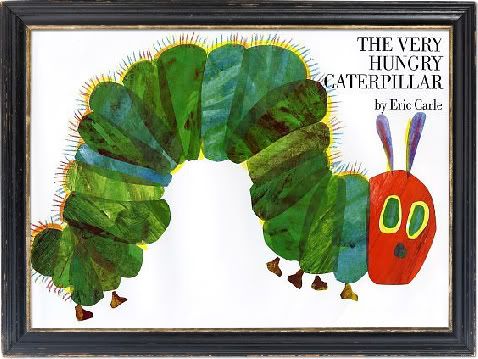 First, we read the book, The Very Hungry Caterpillar, by Eric Carle (Kindergarten is just not complete without a little Eric Carle action, right!)
The students then began their sequencing project!
First we folded a large piece of construction paper into four quadrants(4 stages of the butterfly life cycle) and numbered each quadrant.
1) In quadrant 1, the students drew a caterpillar egg. The students glued a leaf(pre-cut) onto this square and colored a small caterpillar egg onto the leaf, just like in the book.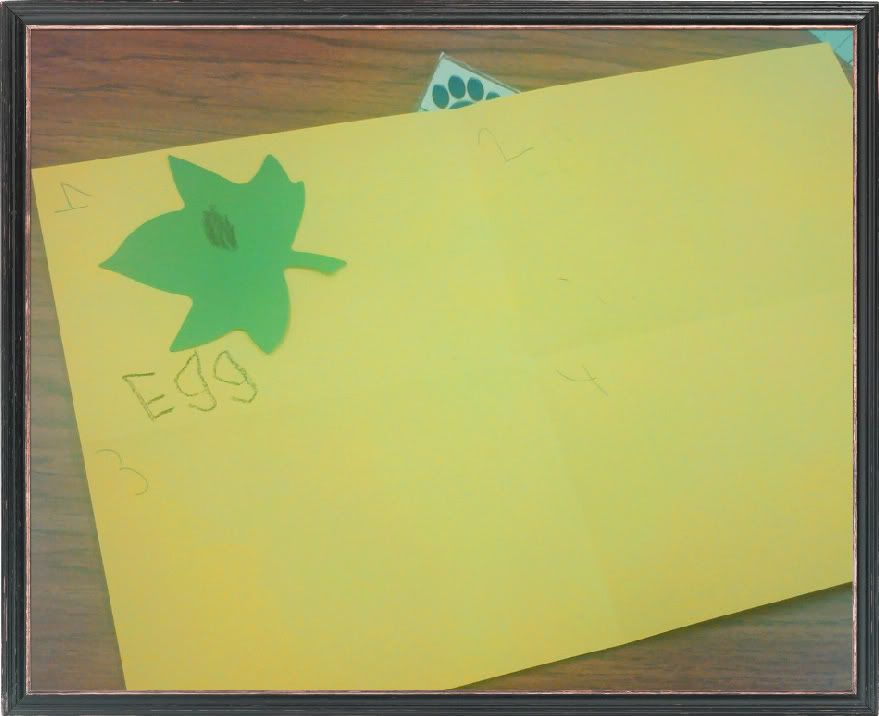 2) Next, in Quadrant 2, the students drew their very best caterpillars.
3) In quadrant 3, the students made a log and glued a cotton ball onto it, which represented the caterpillar "chrysalis."
4)Finally, in the last quadrant(4) the students drew fabulous butterflies!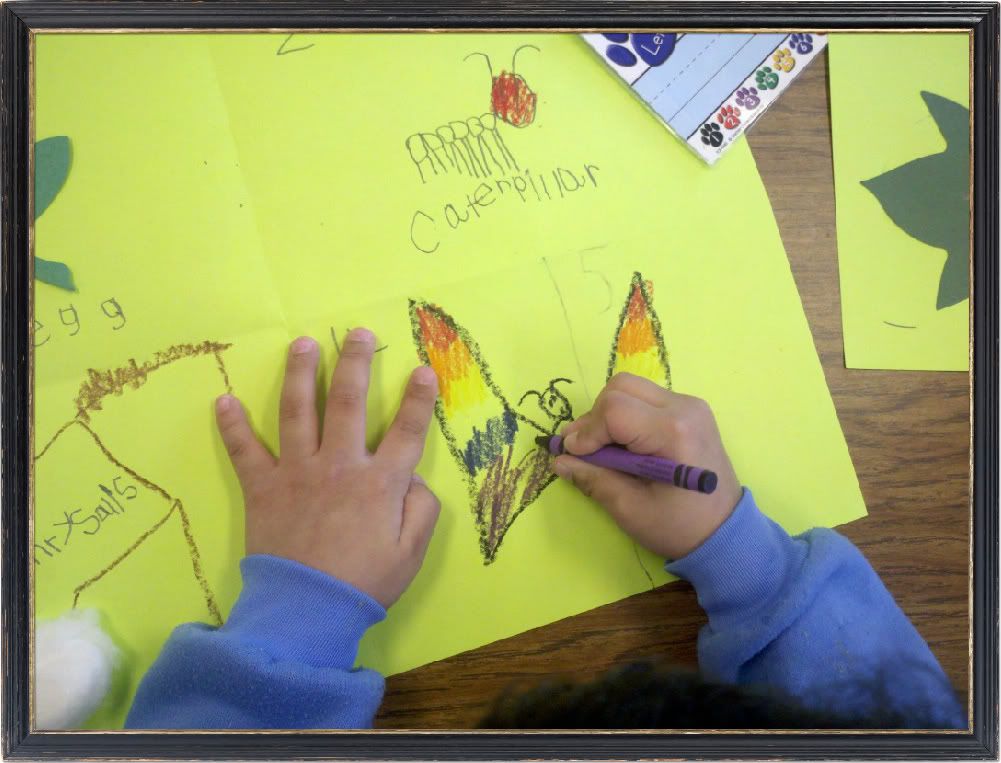 The finished projects looked awesome! The students took turns retelling their stories to a buddy in the correct sequence.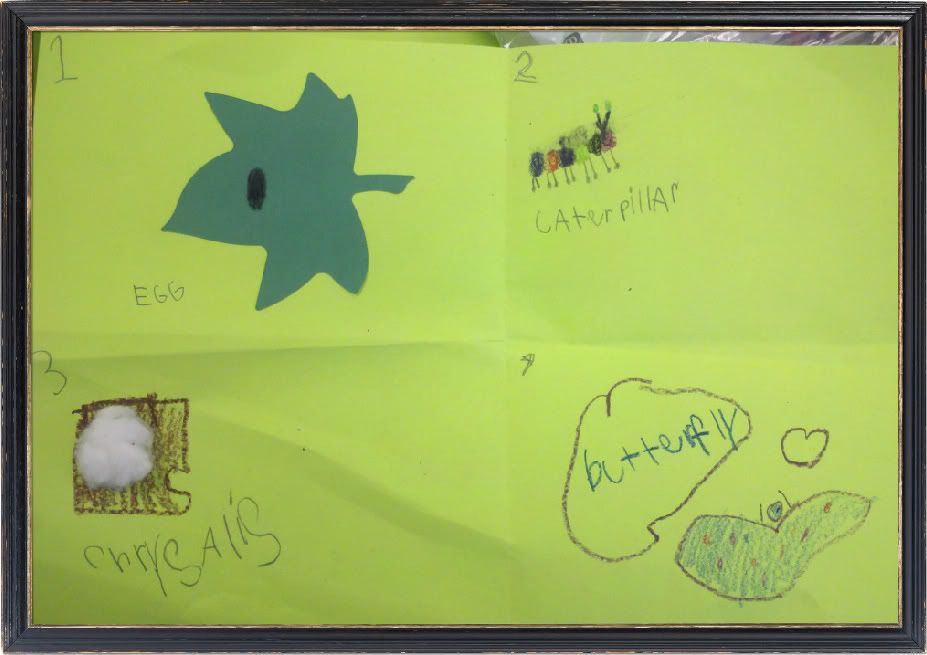 The entire project took approximately 20-30 minutes(for planning purposes). Another successful day in the classroom:)